Stove Mica or Isinglass is used for Stove Windows
Stove mica or Isinglass, lamp mica, and mica sheet,
Is isinglass is the same thing as mica
Wood Stove Mica or Lamp Mica Windows
Stove Mica is used as viewing windows for wood stoves and other fuel burning stoves.
Mica sheet has many uses
Stove Window Mica Sizes in Inches (all .003 to .006" thick)
What size do you need?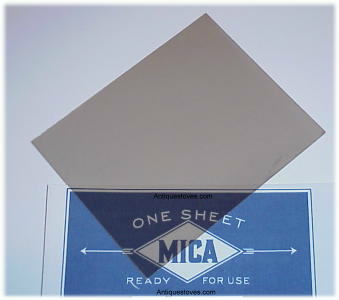 The Mica that Antique Stoves offers is clear grade and spotted grade.